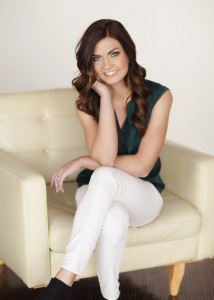 Andrea West - Owner/Principal Designer
Andrea is a passionate and talented designer with exciting passion for bringing unique designs into reality. Educated in Utah's leading design programs, Andrea is equipped with a unique design style and knowledge that has impressed home buyers from Park City to Pleasant View. She loves helping people create original, innovative, and detailed designs that make each client proud to call their newly designed space home.
Favorite Design Style: Rustic Contemporary.
Andrea loves the clean and refining characteristics of modern design, but adds personality and warmth through blurring the lines between Traditional and Contemporary styles. Her favorite interiors have bold colors and fun patterns while complimenting rustic finishes and vintage accessories. She loves mixing old world classics with modern sophistication to create designs as unique as her clients.
Hobbies:
When Andrea isn't designing, she can be found adding stamps to her Passport, attending music concerts, and trying out new restaurants. She loves being apart of the outdoors and spending time with her husband. She can be found at old antique shops and garage sales buying hidden treasures that can be turned into the perfect finishing touch for a future project. She loves reclaiming old furniture and changing them into priceless case-pieces with fresh paint and trendy textiles.
Natalie Semanek: Interior Designer
From designing her own furniture pieces out of candy as a child, to implementing custom designs for her clients, Natalie has been creating ever since she could remember. Her passion to create led her to complete her design degree where she gained the skills and knowledge to fuel her talent. She has worked for multiple design firms over her career and as a result has developed a well rounded design aesthetic. Her ability to envision the end result of a space has allowed Natalie to gain her clients trust from the beginning and elevate their expectations.
Favorite Design Style: Classic Contemporary
Natalie strives to create authentic designs that are not meant to be temporary. She believes that each space should be as alive and as fresh in years to come as it was when implemented. To create a timeless space - Natalie blends different design elements to create depth, contrast, and interest all while incorporating the client's breath into every detail. She truly believes that in order to create great design, the process should start and end with the smallest of details that work together to create something extraordinary.
Hobbies:
Outside of her design world she can be found spending time with her husband, traveling, learning new things, running, and enjoying an occasional indulgence of chocolate covered strawberries.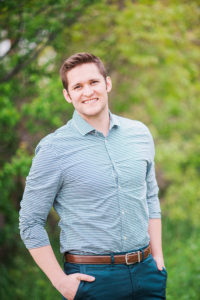 Aaron West - CEO
Aaron has a successful background in business with a Master of Business Administration from the University of Notre Dame; Mendoza College of Business and certificates of credit from Harvard University. When he isn't running the business side of Andrea West Design he can be found assisting his wife Andrea on various design projects and ideas.
View Aaron West's profile
Hobbies:
Aaron loves spending time with his family and enjoys outdoor activities of all kinds. Traveling and exploring the world has always been a passion, he has been to all 50 US states and 13 countries and still counting. W
hether it's building a bookshelf, working in the yard or fixing-up old houses;
Aaron loves the creative energy that comes with working with his hands whenever he gets the chance.